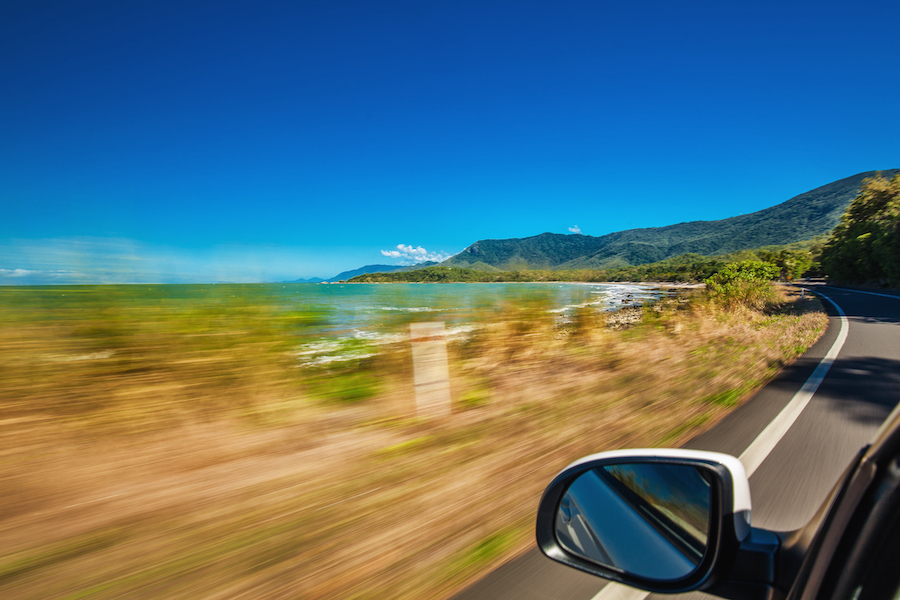 Port Douglas is a beautiful place boasting gorgeous beaches and access to both the Great Barrier Reef and Daintree Rainforest. Cairns on the other hand is a bustling hub of culture and people, so it can be tricky to know where to base yourself when you go. If you are thinking about making the trip here are a few tips about the best time and place to go as well as what you should see and do when you get there.
Is Port Douglas nicer than Cairns?
When deciding which of the two places you would like to stay in you must consider the sort of holiday you want to have. Cairns is the better choice for nightlife and shopping. It is a large and bustling city attracting people from all over, and with loads of activities and events to fill your evenings as well as your days. Port Douglas is undoubtedly quieter and more relaxed than its neighbour, so if you are all about a chilled trip then this is the place for you. Like with all things though, variety is really the best option.  Take an excellent Cairns to Port Douglas shuttle and easily, quickly, and safely get between the two places to hit every box on your vacation wish list.
What do people do in Port Douglas?
Though Port Douglas is more relaxed than Cairns, there is certainly no shortage of things to do when you get there. 
The Great Barrier Reef – This of course nearly goes without saying. Its massive size, incredible population, and stunning coral make it an absolute must-see while you are there. 

Daintree Rainforest

– One of the real joys of Port Douglas is the variety of scenery from the reefs to the trees. This tropical beauty also tops any list of things to do in this area.

Four Mile Beach – Whether you enjoy sunbathing, swimming, or just sitting back with a beer and enjoying the scenery Four Mile Beach is a gorgeous stretch of coastline that would be worth a visit in and of itself.

Macrossan Street – the main street for drinks and dining, you can simply stroll along and check out your options before setting in for a lovely evening wherever you wish to go.

Cairns – Grab yourself a shuttle and head on over to the nearby city for more of a crowd and livelier evenings or a bit of shopping before heading back to your tropical paradise.
With these and so many other things to do and activities and sights to last a lifetime, Port Douglas is really a must-visit destination for nature lovers, sun worshipers, and really just about anyone.
When is it best to visit Port Douglas?
Again the best time to visit Port Douglas in some ways is whenever you can. It does depend on the kind of holiday you want to have. If you are a keen swimmer, for example, the area is plagued by stingers between November and May so it is best to go at a different time of year, though you can still swim in protected areas or use appropriate protective wear. Likewise, the best time for temperature and weather is really up to you. In summer from January to March it is hot and wet which may not sound ideal, but it is actually great for water clarity at the reef and for checking out the rainforest too.
After this is perhaps the best time for a visit, with April heralding the dry season and a temperature that is still hot but not overly so. May also has both the Carnivale and the Annual Port Douglas Quicksilver Race Week, both great draws for people. July to September is another popular time, with big crowds gathering to enjoy the year-round good weather. If you would rather not have a lot of people this is not the best time for you, but if you like a bit of a livelier time then make sure you book in advance to avoid disappointment. 
Once you get into October it does get a little damp but you can always stay dry at the Port Shorts Film Festival. Then you are into the holidays and Port Douglas is a wonderful place to spend time with your family or loved ones in an unforgettable location. It really is up to you to decide what you care about most between the weather, temperature, and events and activities available to pick the best time to visit Port Douglas for you.
How many days do you need in Port Douglas?
You could easily spend a week, two weeks, or even longer in Port Douglas, but as for how many days you absolutely need most people wouldn't want to go for fewer than four or five. You have to spend one day at least at the Great Barrier Reef, another for Daintree Rainforest and between the beach and the other sights and activities you need the extra time. A lot of people fall in love with this tropical paradise and don't ever want to leave, while others prefer to just hit up the main attractions before heading off to somewhere like Cairns for more entertainment. Have a good think about what you want to get out of your holiday, and if you put a lot of emphasis on relaxation and beauty factor in a longer stay here.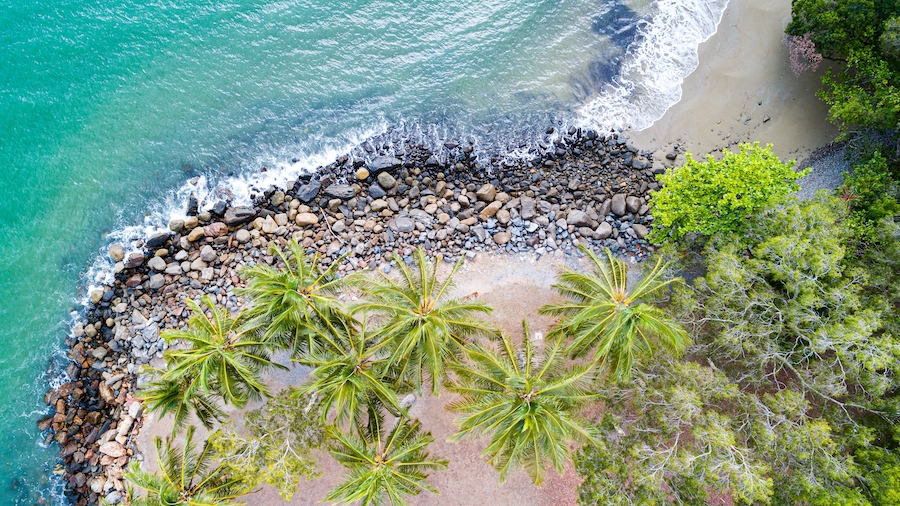 Conclusion 
Between shopping and nightlife in Cairns and the stunning views in Port Douglas you really should make it to this part of the world on your next holiday destination. Whether you want to pop in and out for a few days or spend a few weeks relaxing, and if you dream of nature and beauty or fun in the sun there is something for everyone, so get planning your ideal holiday today.