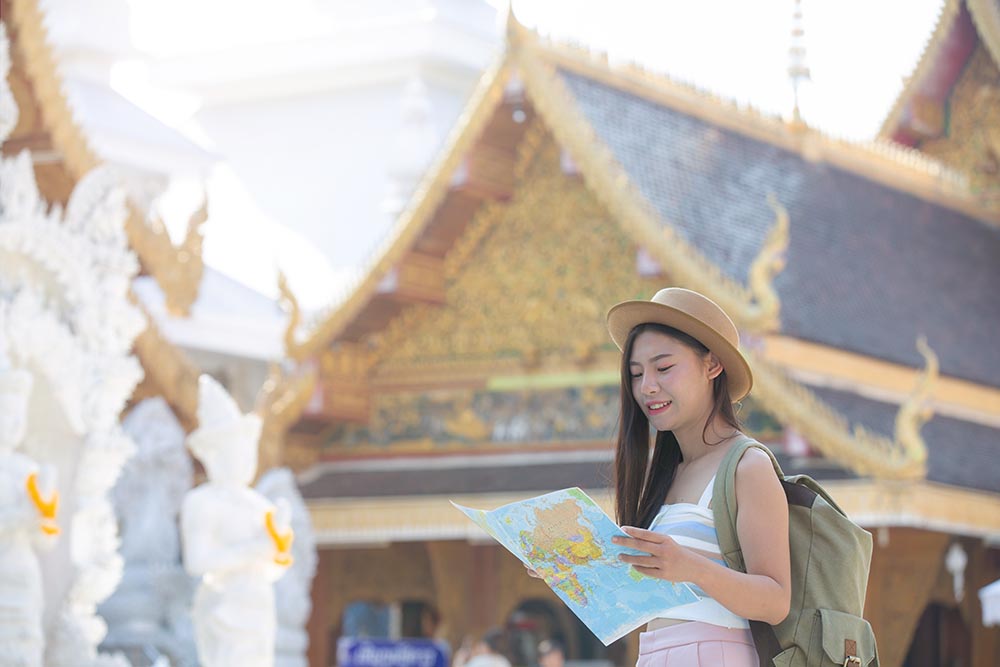 Bangkok, the capital of Thailand and known rather beautifully there as 'the city of angels', is one of the most popular and frequently visited places on Earth. It really is home to everything you could wish for – vibrant culture, fascinating history, and as much shopping and fun as you can handle.
If you are considering taking a trip to Bangkok, here we will look at when and how long you should go for, and some of the best and potentially worst things to expect when you get there.
Is Bangkok good for tourists?
Bangkok has so many wonderful attractions that make it a haven for tourists including floating markets, parks and over 1000 temples. The most famous of these, and a must-visit while you are here, are Wat Phra Kaew, the Temple of the Emerald Buddha, Wat Arun, the Temple of the Dawn, and Wat Pho, the Temple of the Reclining Buddha.
On top of all of the sites to visit are the people themselves, among the friendliest and most welcoming in the world. You can wander the markets and haggle over souvenirs, get talking in a restaurant or even take a cooking class and learn about the country's delicious dishes while connecting with your host.
Check out the Grand Palace, get lost in Chinatown and get ready for some truly exciting nightlife with bars and shows to suit every taste. Bangkok is home to stunning views, wonderful and affordable places to stay and all the shopping you could ask for.
You can feel comfortable exploring all the various bustling streets and fascinating alleys, and while a certain amount of sensible caution is advised, as it is everywhere in the world, Bangkok is generally a very safe place for tourists, with serious crime an absolute rarity. Thailand welcomes tourism and treats anyone who threatens that very severely.
If you do want to feel an extra layer of security, however, you can leave your valuables and any purchases in a safe place like Keep It Self Storage in Bangkok, so you know that nothing will happen, and you can travel unencumbered until you are ready to go home.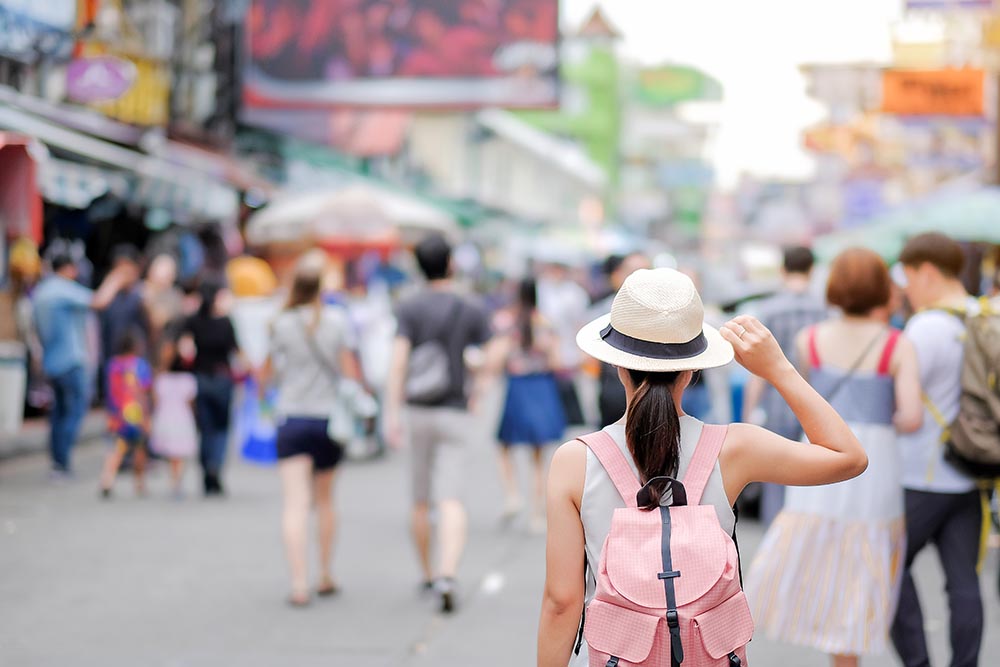 How many days is enough in Bangkok?
It is tough to say how many days are enough to spend in this fascinating place, with some travellers happy to have simply passed through and had a taste of it in a couple of days, and others who would argue that you never have had enough.
If you are just looking to get an overview of the place before heading elsewhere, perhaps north to Chiang Mai or south to one or more of Thailand's spectacular islands, then 2 or 3 days may well suffice. You can visit the key temples, see the old city and glimpse many of the key attractions.
If you prefer a more immersive experience, seeing the underbelly of the city, hanging out with the locals and discovering the Bangkok that they know and love, then it will take longer. In general, 5-7 days is a good amount of time to get to enjoy the sights and sounds, have a fun night out or two, and indulge in some mouth-watering cuisine.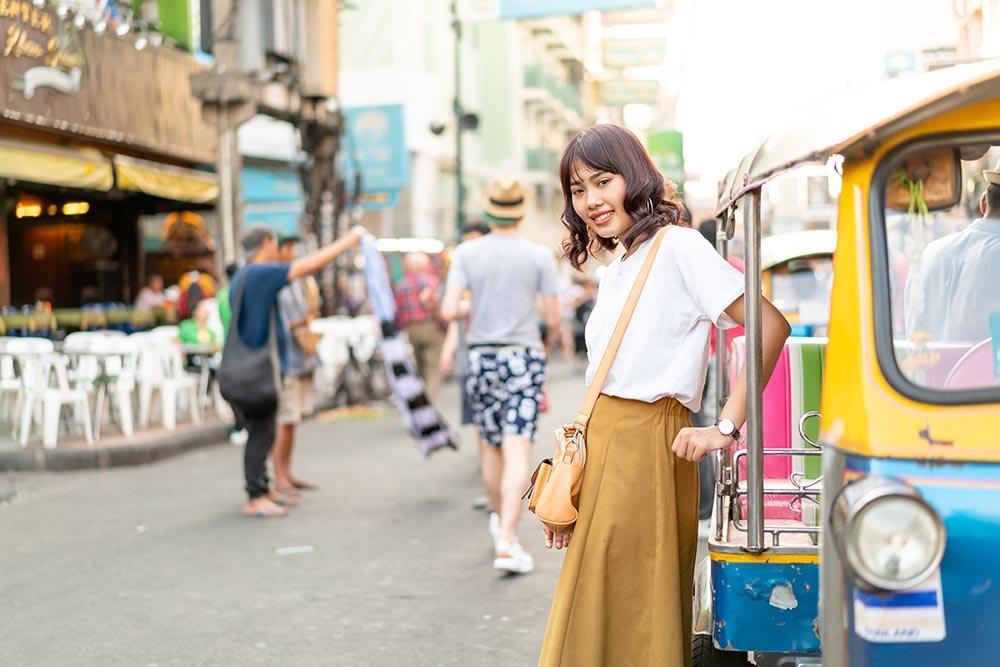 What is the best month to go to Bangkok?
There is no real 'bad' time to visit Bangkok, as it is a lively and entrancing place all year round. No matter when you go, you will get swept up in the beautiful madness of the city and have a holiday that you will never forget.
That being said, for the weather and temperature, November is perhaps the best month to go to Bangkok. The monsoon season of September to October has now finished, there is a slightly cooler atmosphere, and it may not be quite as crowded as December and January.
These later months are still an excellent time to visit, with dry warm weather and all kinds of wonderful celebrations to witness including Chinese New Year. The downside can be that Bangkok gets very crowded, which can lead to hotels and other expenses being a little more costly.
By February, the temperature goes up to around 33 degrees Celsius and is a perfect time to visit if you like it a bit warmer but still not too humid and hot. It only gets hotter over the next few months until the rainy season hits again, so if you have a choice, November or February are the best months to visit.

What foods are good in Bangkok?
One of the areas that Bangkok truly excels is the food. People who visit the city once will for the rest of their lives remember, and search for, food that is incomparable. Between the salads, curry and of course, Pad Thai, here are a few of Bangkok's tastiest treats:
Tom Yum Goong – Thai spicy soup
Som Tam – Thai green papaya salad
Pad Thai – Thai egg noodles
Gang Keow Wan – Thai green curry
Khao Op Sapparot – Pineapple fried rice
Panang curry
Joke – rice porridge
Yam Mamuang – green mango salad
And so much more!

What foods to avoid in Bangkok?
If you like a little adventure with your meals, you could almost say there is no food that you should avoid. Thailand has delicacies that many in other countries maybe wouldn't like to eat every day, but if you want to give it a try, Bangkok is a great place to do so.
If you are sitting having a rest on Khao San Road, you will at some point be approached by sellers with scorpions on sticks, and all kinds of bugs and creepy crawlies for you to nibble on. If you don't want to, don't! But if you want to give it a try, apparently it's not as bad as it looks…
Conclusion
It isn't hard to see why so many people are making the trip to Bangkok for their holidays in recent years. Between the outstanding food, the wonderful people and all that there is to see and do, make Thailand your next holiday destination and check out Bangkok for yourself.