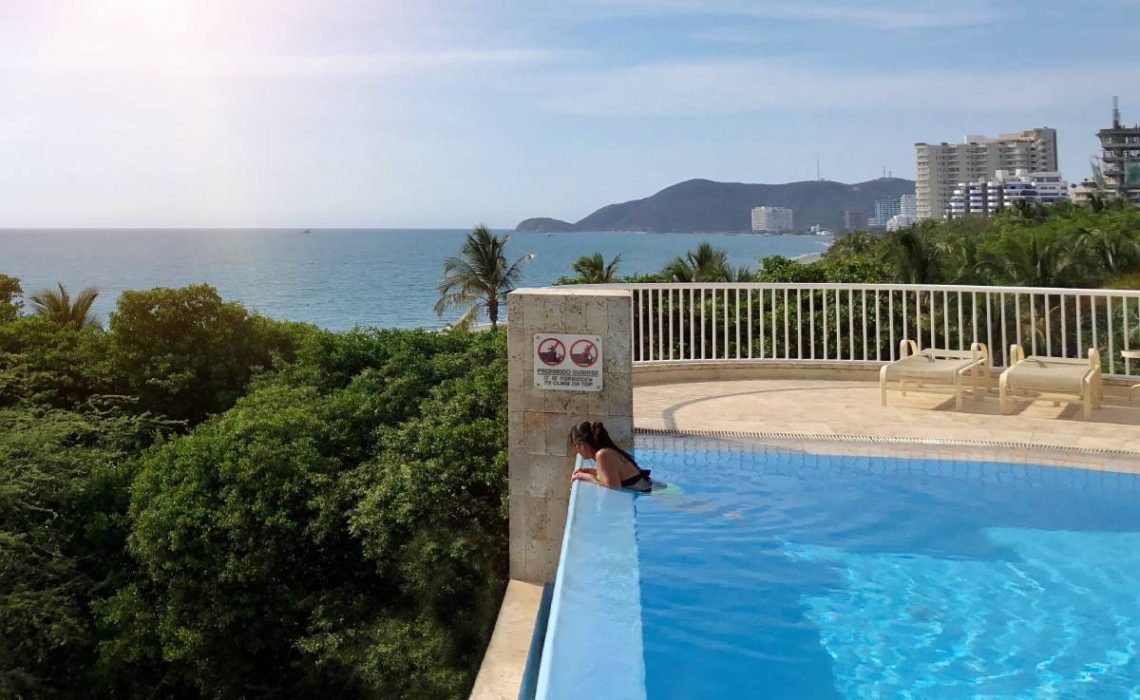 Is your pool looking tired and dated? Or maybe it has never had that true luxury feel you've always desired in your forever home? Not to worry! There are plenty of ways to upgrade your pool's aesthetic and give it a modern, high-end look without splashing out and breaking the bank. 
In this article, we're going to explore some easy yet impactful ideas for upgrading your pool and making it look more luxurious. We'll also identify whether investing in your swimming pool can add greater value to your Australian home. Let's dive right into it…
How can I make my pool look more modern?
First things first, how can you make your swimming pool look more modern? If yours is an older pool and it hasn't had much attention in recent years, these ideas may fill you with some inspiration: 
Resurface with glass tile or pebble:

sleek glass tile or pebble stone creates a contemporary finish. 
Fresh paint job:

repaint the interior of the pool with cool hues such as light greys or blues. White is classic though can show dirt quite easily. 
New coping:

wide cantilevered coping has a clean modern line and disguises ageing edges.
Flush skimmer:

replacing old skimmers with flush-mounted varieties minimises interruptions to sleek lines.
Floating steps:

cantilevered steps without risers look contemporary. You can also illuminate the undersides with lighting for that extra glow.
Natural views:

accent the pool's surrounding area with boulders, native grasses, and garden beds for an organic touch.
Modern lighting:

LEDs in fun colours enliven the pool by night. Go for illumination that moves to make it feel even more exciting when you are going for an evening drip! 
Hot tub combo:

integrate a hot tub to create a spa-like minimalist duo. Choose one with modern curved or angled lines to match your current pool's shape.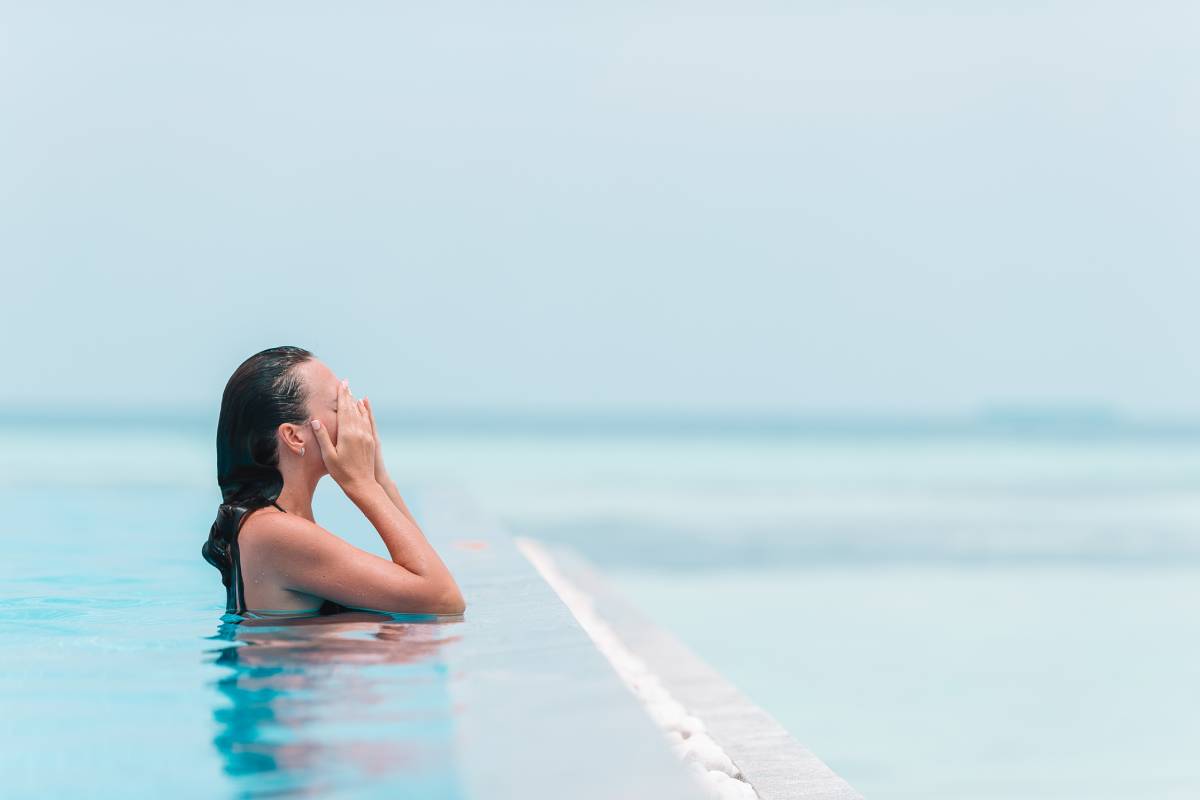 How do I make my pool look luxurious?
Now let's take a look at some ideas that can help you make your swimming pool look all the more luxurious. This is especially handy if you want to sell your Australian home and make it even more appealing to prospective home buyers: 
Glass tile:

custom glass mosaics breathe luxury. Good lighting projection is key for atmospheric reflection.
Natural stone:

travertine or granite pool coping upgrades the look to that of a high-end resort.
Water features:

bubblers, waterfalls, and fountains add sensory ambience and excitement. 
Fire features:

fire bowls, fire pits, or custom gas torches scattered around the pool's edge can create a truly luxurious atmosphere.
Pool house:

an adjacent covered cabana or pool house provides upscale sheltered relaxation. It's always a practical way to store all of your poolside accessories. You don't want those pool noodles blowing away in the wind! 
High-end decking:

replace concrete with exotic, sustainably harvested hardwoods or composite. Anti-slip properties can also make your luxury swimming pool even safer. 
Pool furniture:

invest in commercial-grade chaise lounges and dining sets. Go for luxury brands if you really want to show off and give your pool that air of opulence. 
Landscaping:

mature tropical foliage, flowers, and privacy hedges enhance tranquillity.
Swimming pool shade sails:

swimming pool shade sails

are practical, they look great, and they can make your swimming pool feel far more luxurious.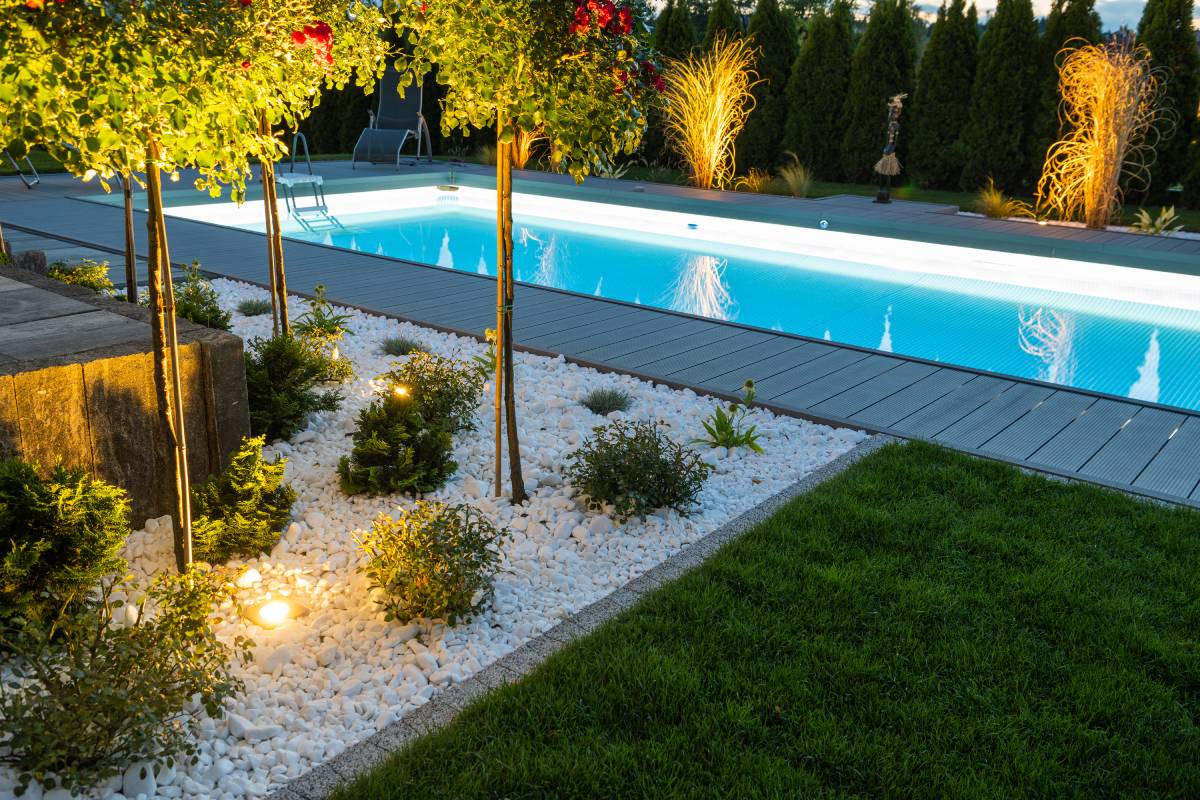 What are some cost-effective ways to enhance my swimming pool?
Of course, some of the 'luxurious' additions may be a little too expensive for your liking, so what are some cost-effective ways to spruce the pool up? 
Less expensive (though by no means less transformative) options include:
A fresh paint colour scheme.
Decorative tile accents or borders.
Colourful LED light bundles.
Modern pool floats and inflatables.
Patterned throw pillows around the pool's edge for lounging.
Rattan and wicker furniture.
Solar-powered accessories.
Try not to overthink it. Simply look at your pool and think about what is missing for you. What additions would make you feel more at home when using your swimming pool? Again, you don't need to splash out on luxury items in order to make a swimming pool feel more up-market; you just need to get creative!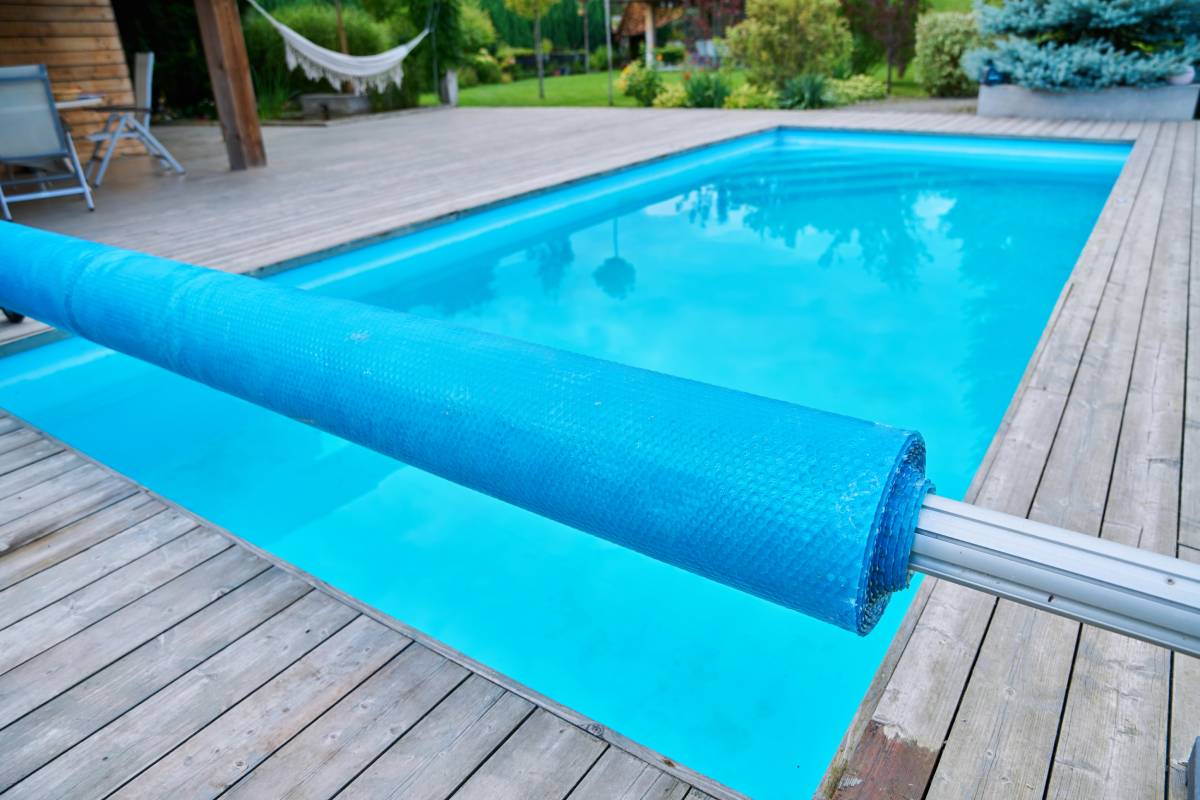 Can upgrading my swimming pool add value to my Australian home?
Of course, the most important question of all is: can upgrading your swimming pool add value to your Australian home? 
The answer? Absolutely! Swimming pools are major assets, especially for Australian home buyers. Enhancing aesthetics and functionality can significantly increase property value. Here are some upgrades to consider from a value perspective:
Resurfacing the interior of your swimming pool (especially if your paint is starting to crack and peel). 
Safety fencing and gates (perfect for prospective families). 
Improved pump and filtration equipment. 
Landscaping the surroundings.
Any major structural changes such as the pool's shape.
If you are serious about selling your property in the future and you want to make conscious upgrades to your swimming pool that will almost certainly add value and sellability, a real estate agent can provide guidance on the upgrades offering the biggest bang for your buck. 
The overall goal is to bring your poolscape up to modern expectations. With some of the above suggestions, you can achieve exactly that. 
Conclusion 
Don't settle for a lacklustre swimming pool! You deserve a gorgeous backyard oasis that wows all those who join you for a backyard BBQ/swimming session! 
With some strategic upgrades, you can create an 'Instaworthy' swimming pool that you and your family can enjoy for years to come. Or indeed, make your property simply irresistible to potential buyers so you can flip your property for maximum profit and move on to the next chapter in your life.